GET IN SHAPE BEFORE CHRISTMAS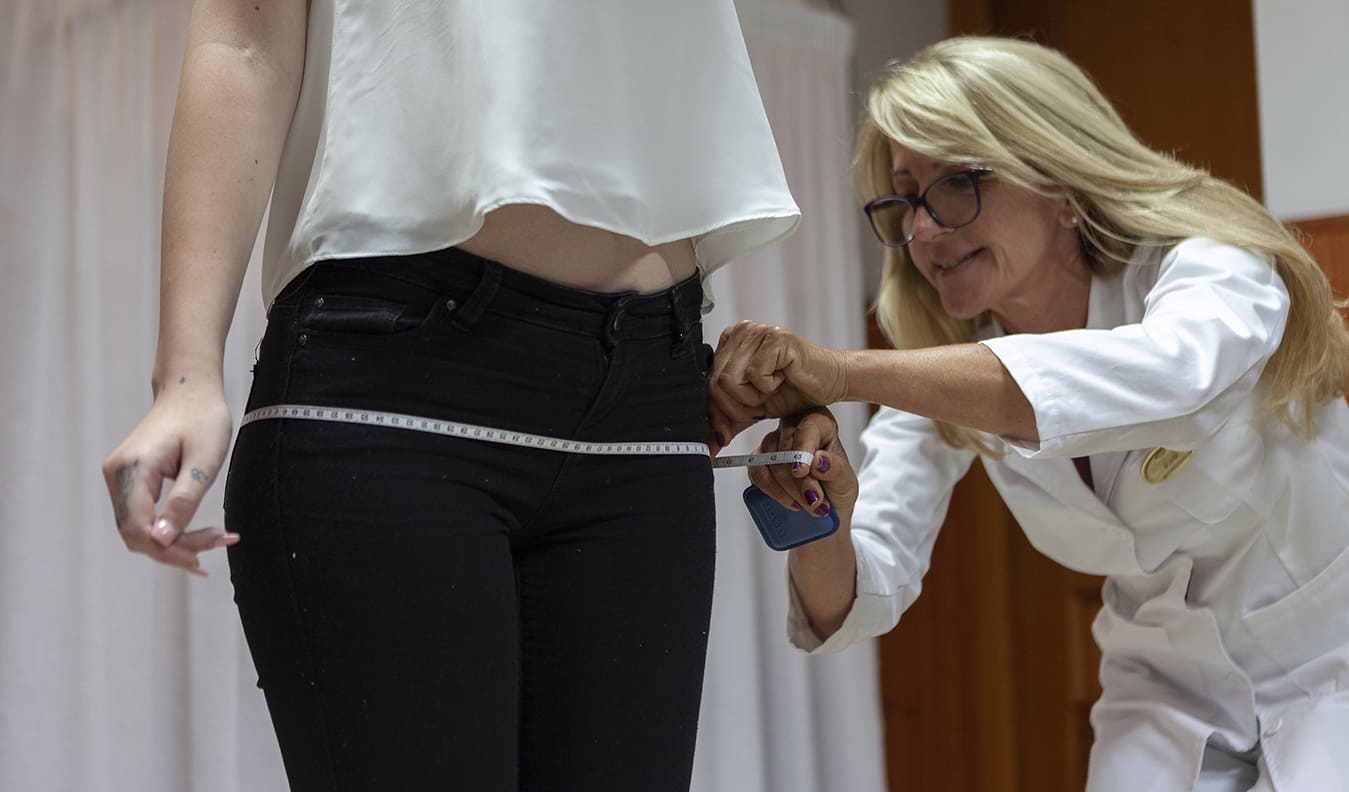 Christmas is approaching and, consequently, the classic and inevitable feasts. In December, the special dates and the family meetings invite to forget any healthy habit acquired during the year. Bearing in mind that during this festive season we will gain a few kilos, the best thing is to start preparing our bodies in time to look better than ever.
The Detox Programmes will help you to get fit and healthy before the Christmas holidays begin. Lose weight without going hungry and let you guided by our Nutrition team, lead by specialist Maria Jose Moreno who will design your personalised diet based on high quality natural products and healthy dishes prepared by our expert chef in health cuisine.
Sneak a peek the following video: cherries and raspberries make up a natural detoxifying juice that helps eliminate toxic matter from your body. Detox juices like this are included in our Nutrition Programmes.
With a "Low Calorie Stay", our team will guide you to correct your eating habits and encourage weight loss, which will motivate you to continue with a healthy lifestyle after your stay.
Recommendations from our specialist María José Moreno
If you want to get in shape to look better or simply for health reasons, follow these simple tips:
Learn to eat: not necessarily less, simply better, it will be the key to lose weight before Christmas.
Try eating slower, chewing your food well and tasting your food.
Cook Healthier: avoid fried, battered, breaded and oiled foods. Instead, use the griddle, oven, microwave, where food is cooked in its own juice or with vegetables. Sauces should also be restricted if you want to lose weight, replacing them with herbs and spices.
Eat on a small plate.
Light dinner: neglecting our food at dinner is the worst possible option, as we will hardly have time to burn it and it will make us fatter than if we ate it at another time.
Drink water.
Fruit between meals: if you want to lose weight, you should eat five meals a day, two of which (half morning and half afternoon) should be as light as possible, so that you manage to keep your metabolism active, have more energy and don't go to the main meals with a voracious hunger. The best option is fruit.
Less carbohydrates: you don't have to stop eating pasta or bread, but you do have to reduce your consumption.
Learn to compensate: if you are going to overdo it at lunch, you should make a much lighter dinner, and vice versa.
Get motivated by sport: keeping an active attitude (use the stairs more and less the lift, or walk more and take the bus less) and doing sport three times a week will help you lose weight and feel more active. We cannot talk about losing weight and getting in shape without talking about the importance of sport as something habitual and present in your life. If you want to lose weight, we recommend aerobic options, where you move constantly. This is the case with sports such as running, swimming or cycling, but also dancing.
A healthy, varied and balanced diet, staying active and sleeping well will make you feel good inside and out.
Categories: Uncategorized
« CONTINUE TRAINING ON COSTA DEL GOLF
Your next outdoor Meeting & Incentive in Marbella »